On May 23rd at the prestigious Théâtre National de Chaillot in Paris, I was proud to be among approximately 1,000 of Ayming's international clients and colleagues who joined us in acknowledging companies that have made remarkable strides. To open the evening, guests were treated to a stunning performance of Angelin Preljocaj's Gravité, followed by the awards ceremony, and a very interesting debate on the European economic landscape's challenges with inspiring speakers ! 
What are the Awards for ? 
Created and designed by Ayming to celebrate the best performances of ETIs and major French and international companies in terms of human resources, innovation, social policy and CSR commitments, the Business Performance Awards once again highlighted and rewarded initiatives that are caring, inspiring and create exceptional performance.
Ayming BPAs 2019 Winners
Following a pre-selection process of 40 projects and initiatives from French and international companies, Ayming proposed 12 nominees to the Jury of the Business Performance Awards, which this year chose to reward the following 5 companies:
Ayming Prize:
Air France – KLM; Benjamin Smith – PDG, for his leadership in his management from the very beginning at the head of the group
Costa Cruises; Georges Azouze – President France, for his project of 50% reduction in food waste on board its fleet by 2020.
G7; Nicolas Rousselet – President who has invested heavily – and successfully – in new technologies and sustainable development to overcome competition.
Korian; Sophie Boissard – General director who has placed human resources at the heart of his company project in order to be the leader in HR innovation in France.
Novamont; Catia Bastioli – CEO, who promotes a bio-economy model to achieve economic and sustainable growth.
The jury saluted the very high quality of the winning companies' projects, their creativity and commitment in terms of economic, environmental, human and social performance, as well as their ability to anticipate and project themselves into the future in a rapidly changing European economic and social landscape.
Our Jury 
The Jury, presided over by Hervé Amar, is composed of 10 international figures from the economic, media and institutional worlds:
Myriam El Khomri,
Board Director of Siaci St Honoré Group

Fella Imalhayène,
Executive Director of GlobalCompact France
(United Nations)
Corinne Caillaud,
Journalist at Le Figaro

Vincenzo Esposito Vinzi,
ESSEC's Dean

Nicolas Brien,
Managing Director of France Digitale
Marcello Albergoni,
Managing Director of Linked In Italy
Michel Mathieu,
Chief Executive Officer of LCL
Jean-Paul Mochet,
General Manager of Franprix
Pierre Pelouzet,
National Mediator of Companies
Thibaut Charmeil,
Executive manager France Ayming
Tweet this quote
Hervé AMAR, President of Ayming
Reinventing business performance in the Europe of tomorrow
The conference's debate subject, was on European business's challenges, present and future, and on the levers helping companies to continue to innovate and develop themselves. Europe has to reinvent itself and companies are at the heart of that dynamic.
Exceptional speakers
As introduction, Vincenzo Boccia, President of Confindustria spoke about Europe's role in business performance. A debate was then help between four international figures from the  European economic landscape.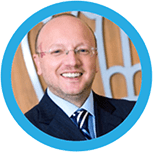 Vincenzo Boccia – President of Confindustria
Vincenzo Boccia is the CEO of Arti Grafiche Boccia S.p.A., a family company thathas operated in the graphic and industrial sector for more than 5O years, and the CEO of Confindustria since May 2016. Since the beginning of the 90s, he has been  part of the Young Entrepreneurs Group, ofwhich he became the national vice-president in Italy in 2000.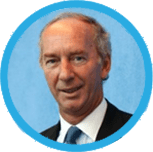 Jean-Dominique Giuliani – President of  Robert Schuman Foundation
Jean-Dominique GIULIANI holds a degree in public law from the Institut d'Études Politiques d'Aix-en-Provence. From 1992 to 1998, he was Chief of Staff to the President of the Senate, René MONORY. He then became Director in the General Directorate of TNS SOFRES, in international relations and communication, while holding the position of Special Advisor to the European Commission.  Since 2000, he has been President of the Robert Schuman Foundation, a pro-European think tank.
Jean-Dominique GIULIANI is a Knight of the Legion of Honour, National Merit Officer and Commander of the Federal Merit of Germany. He is the author of several books including Pour quelques étoiles de plus. Which European policy for France? (2017).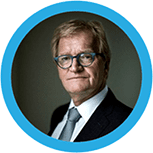 Hans de Boer – President of the employers' organisation /VNO-NCW
Hans de Boer is CEO of the employer's organization VNO-NCW since July 1st, 2014. Ex-entrepreneur, he has been the CEO of MKB-Nederland (Entrepreneur's organisation of ETI) from 1997 to 2003. As CEO of VNO – NCW, he is also vice-president of SER (Dutch Economic and Social Council) and co-president of the Stichting van de Arbeid (the national advisory body of central employers' and workers' organizations in the Netherlands).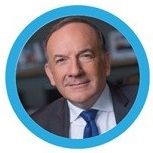 Pierre Gattaz – President of BusinessEurope
Pierre Gattaz is the CEO of Radiall group, ETI specialized in electronic components, which he has internationalized and transformed. In his mandate as President of the MEDEF (2012 – 2018), the French employer's organization, he fought a determined battle for development and employment. Since July 2018, he is also the CEO of Business Europe, an organization gathering European employers. He is the author of many essays.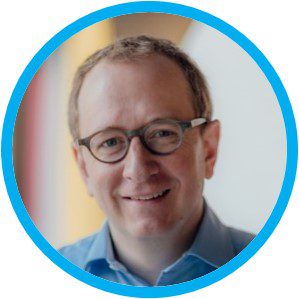 Laurent Bigorgne – Director of Institute Montaigne
Laurent has been Director of Institut Montaigne since 2011. In this role, he wishes to promote the dialogue with France's European partners and to contribute to the public debate by proposing practical recommendations to reform French public policy.
Passionate about education, he is president of two non-profit organizations working in the field of education, Agir pour l'Ecole and Teach for France, and he is member of  the Board of Directors of the Lycée International de Londres Winston Churchill in London
An event sponsored by Ayming Institute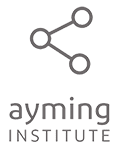 For the occasion, Ayming Institute offered an exclusive copy of its future book, before the official release on June 13th, 2019.
Dealing with the subject of European business performance, the book features five female manager speaking on the topic. They discuss  their vision of performance and share their experiences.
A wonderful opening ceremony brought by Angelin Preljocaj
In a moment of pure artistic expression, Angelin Preljocaj and his artists presented us Gravity…
Gravity
This piece by the prestigious Compagnie Preljocaj evokes both the different forces that animate the bodies and the unity that takes shape on Ravel's famous work. An astonishing ballet, danced by outstanding performers, with a soundtrack ranging from Ravel to Bach and techno music.
Tweet this quote
Angelin Preljocaj

Gravity thus illustrates what Europe has done best in terms of arts and culture. An aesthetic Europe, in motion, which combines tradition, performance and modernity.
About Ayming
Ayming is the leading international consultancy firm specialized in Business Performance.
We constantly create and implement new ways to bring extra and authentic Sustainable Business Performance to our clients.We advise the C-Suite across all industries and geographies on their critical issues and opportunities, supported by three major pillars: Operational Excellence, Employee Commitment and Innovation Management.
Ayming has a global footprint and the Group is present in 15 countries: Belgium, Canada, Czech Republic, France, Germany, the UK, Italy, Ireland, Japan, Netherlands, Poland, Portugal, Spain, Slovakia and USA with a staff of approximately 1,300. In 2018, it achieved a turnover of $236m.
Each year since 2016 Ayming brings together thousands of senior executives in Paris, for the Business Performance Awards.  This unique event is an opportunity for our clients  to learn from and be inspired by some of world's most renowned business figures.  In a fast-changing world, the Ayming Business Performance Awards not only reward the best ideas, but also focus on the most relevant issues and aim to stimulate new ways of thinking and inspire action.