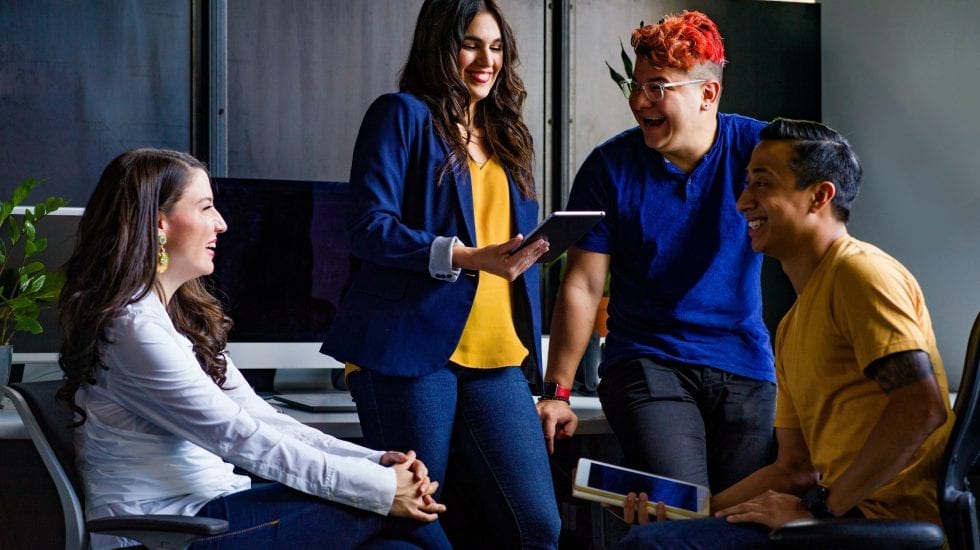 Support for companies of all sizes.
Canada is becoming a start-up mecca rivaling the silicon valley. We firmly believe that some of the best emerging innovation in Canada is directly by the hundreds of start-up communities scattered nationally.
Often times, early-stage companies are unable to peak the interest of experts that can successfully guide them through all available funding opportunities that are critical to their growth.
At Ayming, we see things differently. We believe that early-stage companies need and deserve proper support to ensure that they can grow and innovate in a non-dilutive manner. Our SR&ED Express offer is strategically focused on helping companies of any size leverage lucrative government funding.
An Express Claim, with a Plan for Success
We recognize that many smaller companies who are claiming SR&ED for the first time are at a high likelihood of being audited by the Canada Revenue Agency (CRA), especially after their first 2 years of claims have gone through the First Time Claimants Advisory Service (FTCAS). The financial and technical audits carried out in the third year are largely due to the CRA ensuring compliance among new applicants.
During this time, as you begin to navigate the program and criteria, it is important that you have strong representation and extensive expertise to support you. Our Express claim offer includes a 3-year action plan for this very reason – we're here to not only help you get a fast SR&ED claim in days, but also support you for the following 3 years by building a strong, defendable and compliant SR&ED process for your business. Our goal is to set you up to use the SR&ED program as a core funding strategy for the years to come.
A claim can done within days, and a 3-year action plan is designed with our clients in mind. We know the process can be overwhelming and difficult to navigate, so our experts are here to support you every step of the way.
---
A Combined Funding Strategy
We set ourselves apart from any other consulting firm in Canada, as we have the ability to increase your overall government funding by also preparing you to apply for lucrative federal and provincial grants in the areas of hiring, training, R&D, capital purchases, clean technology and export growth.
This combined strategy of SR&ED and grants often results in significantly increased funding for our clients. Several early-stage companies don't realize that they pre-qualify to claim R&D grants and see value in working with Ayming because we can assist with a comprehensive offer on both SR&ED and grant funding.
Our clients realize that having one firm handle their SR&ED and grant applications ensures that there is consistency on how the R&D projects are being presented and positioned to the different government agencies, and that there is also no duplicating of expenditures. The end result of this strategy ensures that our clients subsidize a much higher chunk of their R&D and technical costs versus just claiming SR&ED alone.
Ayming's highly experienced delivery teams boast over 200+ years of combined SR&ED experience and over 50+ years of combined grants experience, meaning you partner with true subject matter experts who are invested in your success.
---
Our SR&ED Express offer is ideal for you if you are:
 A first time claimant,
Dealing with a short stub year,
Having very little eligible expenditures or being not sure if you are incurring costs,
Looking for an entrepreneurial partner for quick and easy results,
Looking to apply for SR&ED but are not sure about eligibility.
---
You may be already doing work that qualifies for SR&ED
If you are trying to solve a technological problem with no readily available solution, odds are your work is eligible for SR&ED credits.
Developing a new manufacturing process or product.
Developing a new software for your business or for your client.
Focusing on improving existing products or processes.
Incurring costs related to a project, prototype or process that is incomplete because of technical problems.
Improving your competitive advantage.
Creating or purchasing innovative solutions.
Investing in technology.
Research & development.
Activities relating to engineering, design, modelling, data collection, testing or new development work of any kind.
---
Why Ayming as your SR&ED Partner?
Ayming secures $1.5 billion annually for its clients, and here are just a few more reasons why partnering with us can provide substantial financial benefits to your company:
1,100+ R&D experts serving our clients globally.
We provide full support in the case of a SR&ED audit or review, at no extra charge.
With Ayming, clients do not have to wait for the government agencies to process their SR&ED applications in order to receive money immediately. Ayming has an exclusive fund of $150 million which provides accelerated access to your funding through our attractive financing offer.
We are able to double the funding we bring to our clients with our combined SR&ED and grant offer.
Our proprietary artificial intelligence (AI)-driven database of grants provides real-time access to thousands of programs, including a custom snapshot of all federal and provincial grants currently available to your specific business.
Readily available references from all industries.
Entrepreneurs and small businesses looking to apply for SR&ED, establish your eligibility and submit your claim in just days!
Express Claim Delivery Service
Action Plan - Supporting You All The Way
Secured in Funding and Savings Annually
Happy Clients in 15 Countries Globally
Contact us today!
One of our experts will be in touch shortly.