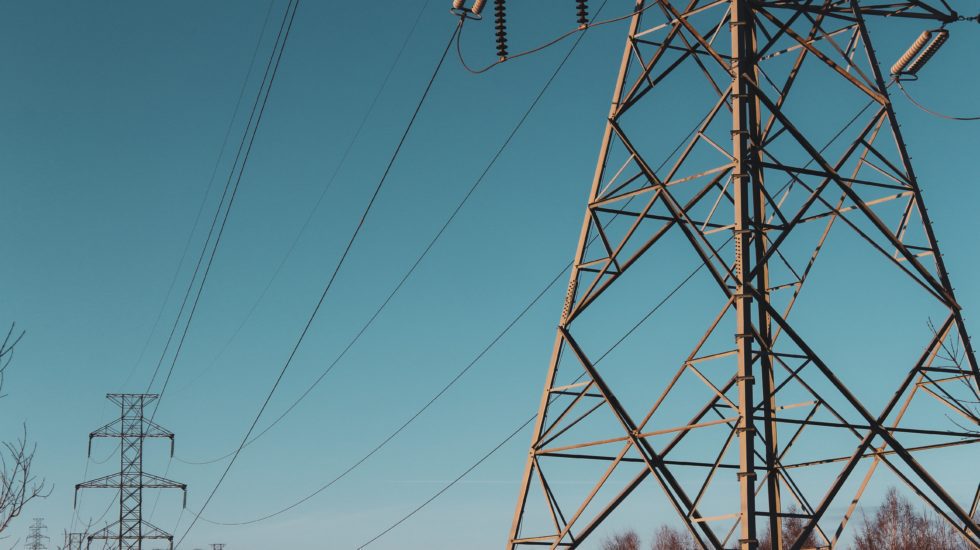 Open your mind to the possibility for savings... you may be surprised at what we can uncover.
The telecom industry is a dynamic market with constantly changing technologies, service packages and pricing models. Ayming recognizes that most companies lack the tools and internal expertise to thoroughly analyze their telecom services and therefore, end up over-spending.
Our job is to secure savings for our clients without disrupting their organization, by optimizing services, reducing unnecessary spend, eliminating any over-billing and identifying the best services for their needs.
Savings averaging 30%-40% can be achieved on telecom expenditures, which directly impacts your bottom line.
Overview
In Canada, the telecommunications industry provides a pivotal service to Canadians by connecting them via phone, internet, satellite, wireless, and cable services to users across the country and around the globe. In 2018, the Canadian telecom industry generated revenues of $53 billion; this includes $24.8 billion in revenue from the wireline side of the industry, and $28 billion in revenue from wireless services. Five large companies are leading the Canadian telecom market: Telus, Rogers, Quebecor, Shaw, and Bell Canada Together, they collectively generated 87.4% of the total industry revenue in 2018.
From a consumer perspective, it is important for us to realize that Canada's low population density relative to other countries means telecom costs are extremely high compared to those parts of the world with a higher population per square kilometer. It hence becomes extremely important to adopt a proactive cost optimization strategy to ensure that you retain your competitive advantage by paying the lowest possible prices for your services.
Within the telecom industry, it is rare to have tailored services that satisfy a company's individual requirements. Terms and conditions of contracts often favour the service provider, including automatic renewals or additional costs for minor changes. While companies realize that they should be reducing their expenditures, they often lack the expertise or tools to negotiate the best possible rates from their providers.
This is where our expertise come in. Ayming's proprietary benchmark pricing and industry experience enables us to achieve a more favourable balance and keep the telecom providers honest. We pay special attention to your current and future business needs and render our services at no financial risk to you. We only get paid should we successfully secure savings for you.
Industry Challenges
Telecommunications management is a challenge faced by many companies in Canada. The lack of visibility on data usage, the complexity of invoicing and the constant evolution of service packages are just a few examples of difficulties which arise. Moreover, most companies lack the internal resources to thoroughly analyze these areas, which results in over-spending on their plans and packages. While many companies know they should be addressing their telecom costs, many just don't know where to start and are left asking themselves the following questions:
How can I fairly compare services and prices from multiple providers?
How can I be sure my company is not being over-billed? How do I find the errors?
Am I paying for the level of service my organization actually needs? Do we have the right plans in place?
How do I keep up with the constant changes in plans and pricing?
What is the best price I can get for the plans I really need?
Ayming's understanding of the telecom industry enables us to identify and recover significant savings for our clients. We boast a 100% success rate in uncovering savings for our clients, so call us today to schedule your free review and to gain clarity on available cost reduction opportunities.
---
Where We Find Savings
Our experts conduct a detailed analysis of your expenses and usage going back 12 months. We identify errors in billing, redundant or obsolete equipment, and any unused services. For this, a telecom plan is developed specifically tailored to your needs.
Below are the key areas of our analysis:

 During our investigation Ayming's experts conduct a comparison of your current spend and define target prices for your services based on the best strategy for you.
---
Our Step by Step Methodology
We believe that it is not just about securing savings from billing errors, but also renegotiating better rates from your current service provider (or their competitors).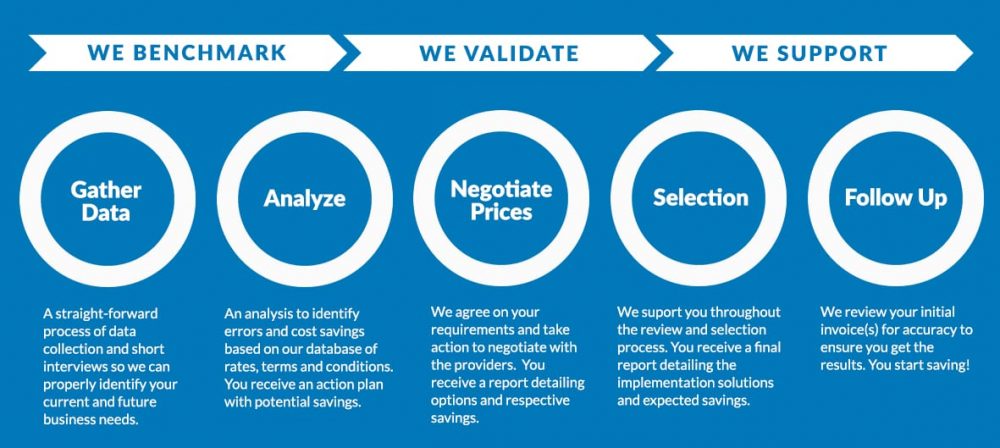 ---
Why Ayming?
Many of our clients have obtained significant savings following our expert negotiations and plan revisions; even companies who were already locked into long-term contracts were still able to obtain additional savings. Here are a few more reasons why partnering with Ayming can provide significant benefits to your organization:
We boast a 100% success rate in uncovering telecom savings for our clients.
We secure $291 million in cost savings annually for our clients globally.
In 2020, Ayming was recognized as the Most Indispensable Consulting Firm in Cost Optimization globally by the Chartered Institute of Procurement & Supply (CIPS).
Over 30 years' consulting and cost optimization experience.
Global presence in 15 countries with over 20,000 happy clients.
Ayming has the ability to handle national and global RFP's with our clients' needs and potential cost savings in mind.
We offer a free analysis of cost-saving opportunities, followed by a concise report detailing potential savings and an implementation plan.
Ayming is the only firm in Canada with the ability to increase funding and decrease costs using our cost optimization and government funding approach. This results in a significant positive impact to your bottom line.
Million in indirect savings secured per year.
We work on a success fee basis, meaning we don't get paid unless you do.
Ayming was ranked #1 by Capital Magazine for Cost Optimization and Procurement.
Success rate in uncovering savings for our clients.
Contact us today!
One of our experts will be in touch shortly.