The Video Gaming Industry
The evolution of video gaming over its 50 years has been driven by technology and harnessed by creative designs to capture players' imagination. From Pong and Space Invaders to Fornite and Roblox, the landscape of the video game sector has evolved, and the market has grown tremendously. By 2020, there were already more than 2.7 billion gamers worldwide, making this the highest-earning global media sector. In North America, for example, gaming outstripped the combined revenue from movies and sports, and the global gaming industry is predicted to generate US$321 billion by 2026.
The world of gaming has a vast and diverse ecosystem – with niche developers competing alongside behemoths worth billions of dollars amid ongoing consolidation. In 2022 alone, there were 222 mergers and acquisitions.
The Challenges
As in other fields – from insurance to marketing, and commercial writing to illustration – AI will replace at least some 'knowledge workers' just as robotics displaces manual employees. In gaming, artists are on the front line while animation is already being disrupted. In 2022, Chinese video game companies – from tech giants like Tencent to indie developers – also turned to AI image generators, such as DALL-E and Midjourney. Meanwhile, a precedent has been set for replacing human voiceovers with machine-generated facsimiles.
Against a background of economic tightening and post-pandemic gaming hangover, competition for new users in an increasingly saturated market gets harder and acquisition costs soar.  Web 3.0 technologies could unleash another revenue stream and waves of change. The much-hyped take-off of blockchain-based products – turning gamers into investors or gamblers (depending on your point of view) — has yet to materialize but might be around the corner.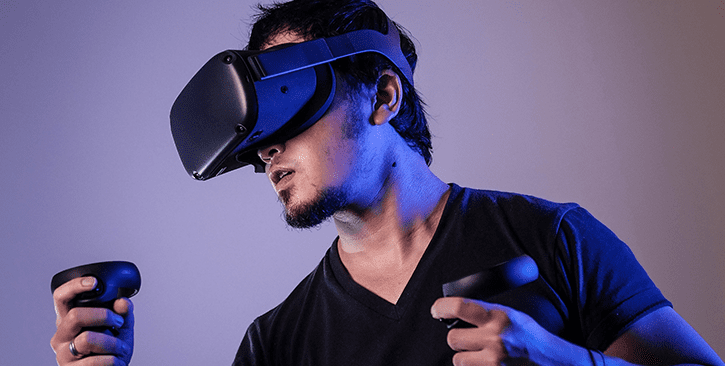 At Ayming we understand the technological challenge video game developers and tools providers like yourself can encounter when iterating to innovate and enhance game play experiences.
Three ways Ayming can help the Video Gaming Industry 
1. The Holistic Approach
At Ayming, we understand the technological challenge video game developers and software tools providers like yourself can encounter when iterating to innovate and enhance game play experiences. The game engines used by most game developers have their own limitations and custom development opens the door to generous R&D Tax Credits in most jurisdictions where we operate. Using a holistic approach, we can pinpoint the elements that are most likely eligible for these Tax Credits and provide proper advice in structuring the technical documentation and defending your claim. We closely monitor policy changes and eligibility criteria to remain on the forefront of our practice in this domain.
2. The Multiple Option Approach
Further to the R&D Tax Credits, we can maximize your return by applying for the Interactive Digital Media Tax Credits (IDM) such as BCIDMTC, OIDMTC, VGTR and/or CIJV. Another alternative Tax Credit option could be e-business and IP Box which the studio would be eligible for, where applicable. By combining these Tax Credits with the R&D Tax Credit, you might be able to claim in some cases up to 100% of your wages and sub-contractor costs with either of these Tax Credit program, and reduce your staffing and operational costs dramatically. Although the eligibility criteria and the approval process differs largely from one jurisdiction to another, we can help you navigate through these processes with ease and peace of mind.
3. The International Approach
With our dedicated teams in our Grants practice, we can leverage government funding to help you create new IPs through federal, provincial or state programs. In Canada for example, we helped studios apply for the Canada Media Fund (CMF) or programs from Heritage Canada, and we can do the same in France with the Centre Nationale du Cinéma et de l'Image Animée (CNC) or in Germany for the Computerspieleförderung des Bundes scheme. Across Europe, there is the Creative Europe funding program that is available, and in UK there is the UK Games Fund that is dedicated to video game studios.  In the United States, some Grants or Tax Credits programs are available in 20 states, whereas all provinces in Canada have some type of Grants program you can apply to within the gaming sector.
Find more information about our service.
Contact us today!
One of our experts will be in touch shortly.