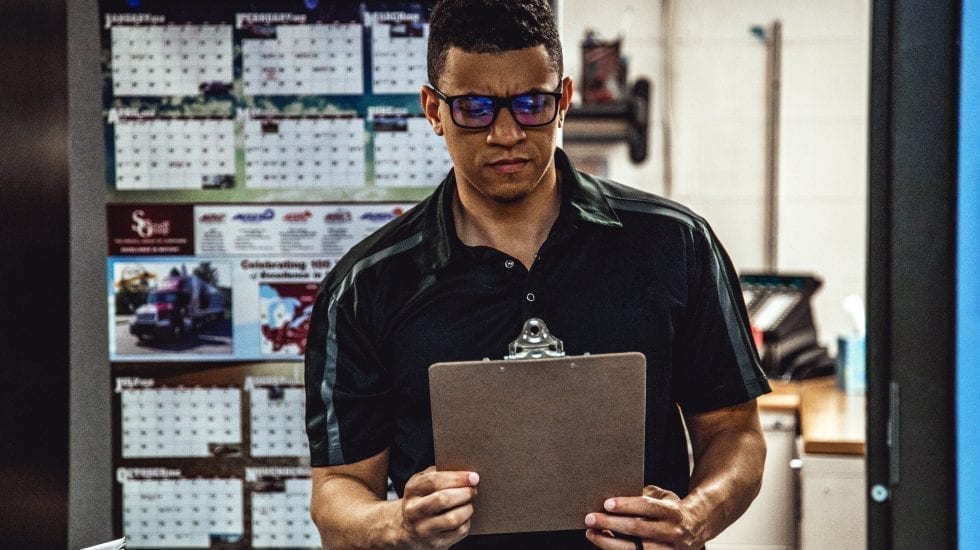 Challenge Your Company's Freight and Logistics Expenses with Confidence
Freight and logistics are the life blood of any company. You want to make sure that you have the best advisors working with you and your team so you can maximize savings while still efficiently managing your operations.
Overview Freight & Logistics Cost Optimization
A company's freight and logistics expenses can often represent one of the biggest opportunities to significantly reduce costs and improve performance. Because this area is commonly overlooked, there are often misconceptions and underestimations of a company's actual on-going expenses from each provider. It is seldom the case that existing annual expenses are cost-effective, and unless they are analyzed by an expert, it can be difficult to know where to even start.
Freight & Logistics Cost Optimization generally involves many departments (i.e. Logistics, Customer Service, Warehouse, Freight Forwarding, etc.). Ayming's dedicated team of Cost Optimization experts is comprised of procurement professionals who speak the same language as your stakeholders, ensuring a seamless process from end to end. They know the landscape, know what to look for, and ask the right questions to uncover cost savings of up to 10%-30%. Developing strategies aligned with your company's needs is our specialty.
Areas Where We Uncover Savings:
Benchmarking
Incorrect Freight Rates
Contract Surcharges
Payment History Analysis
Fuel Surcharges
Exiting Carrier Contract Analysis
Contractual Issues or Inaccuracies
1-Year Look-back Period
In-house Billings
Industry Challenges
Analyzing and managing your freight and logistics expenses has its own set of challenges, and below are some common roadblocks many companies face when considering optimizing their spend:
Typically, historic information reports are not available from freight and transport providers. This makes it difficult for companies to navigate records and do a proper analysis.
Paying for services that are tailored to actual needs and usage can be challenging and not easily obtainable.
Due to the constantly changing landscape, knowing the best prices and plans available can be overwhelming.
Indirect expenses are not negotiated every day by your internal team, making them harder to manage and keep track of.
The terms and conditions of service contracts often favor the service providers and sometimes contracts don't even exist.
Ayming's team of Cost Optimization experts boasts a 100% success rate in uncovering savings for our clients, so call us today to schedule your free review and gain clarity on available cost reduction opportunities.
---
Our Freight & Logistics Cost Optimization Services
We believe that optimization is not just about securing savings from billing errors, but also about renegotiating better rates from your current service provider (or their competitors). As part of our comprehensive analysis of your company's spend, Ayming's team of specialists will work alongside your team to collect the necessary information and data, such as:
Total G/L spend with providers
Current contracts and rate sheets with providers
List of all current shipping lanes by providers
Shipping policy or SOW: i.e. document outlining packaging method per category of item, delivery lead time, carrier selection, etc.
List of products shipped (Freight)
List of all current services provided by providers (Logistics)
Shipping details
Data provided should cover 12 months
Savings opportunities can include: clean up of services no longer required or deemed redundant, optimization of current services, negotiation of rates, evaluation of current plans and prices in the market to ensure no over-payments, and any other areas Ayming's experts identify that will reduce ongoing costs.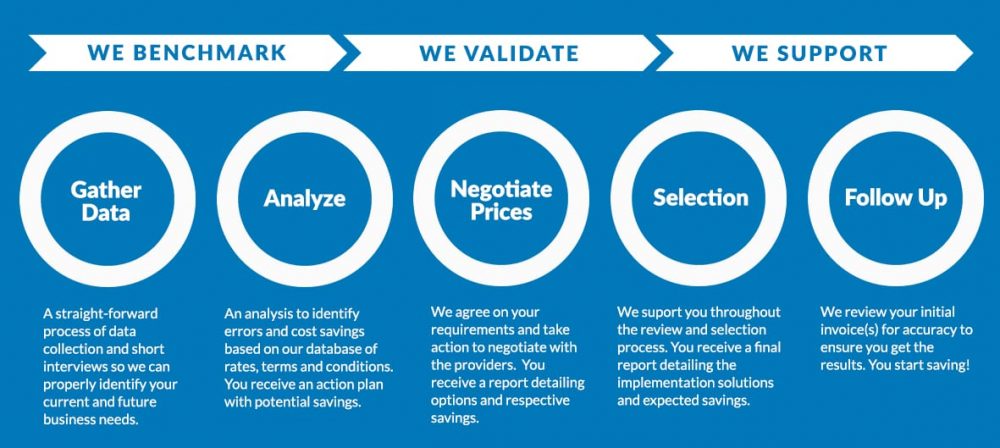 ---
Why Ayming?
Our Freight & Logistics experts will take the time to understand your current and future needs in order to best determine the right pricing and services suited for your business. Many of our clients have obtained significant results following our expert negotiations and plan revisions; even companies who were already locked into long-term contracts were still able to obtain additional savings.
Ayming secures $291 million in cost savings annually for its clients, and here are just a few more reasons why partnering with us can provide substantial financial benefits to your company:
In 2020, Ayming was recognized as the Most Indispensable Consulting Firm in Cost Optimization globally by the Chartered Institute of Procurement & Supply (CIPS).
Over 30 years' consulting and cost optimization experience.
Global presence in 15 countries with over 20,000 happy clients.
Ability to handle national and global RFP's with our clients' needs and potential cost savings in mind.
Free analysis of indirect cost optimization opportunities, followed by a concise report detailing potential savings and an implementation plan.
Ayming is the only firm in Canada with the ability to increase funding and decrease costs using our cost optimization and government funding approach. This results in a significant positive impact to your bottom line.
Million in indirect savings secured per year.
Ayming was ranked #1 by Capital Magazine for Cost Optimization.
We work on a success-fee basis, meaning we don't get paid unless you do.
Success rate in uncovering savings for our clients
Contact us today!
One of our experts will be in touch shortly.