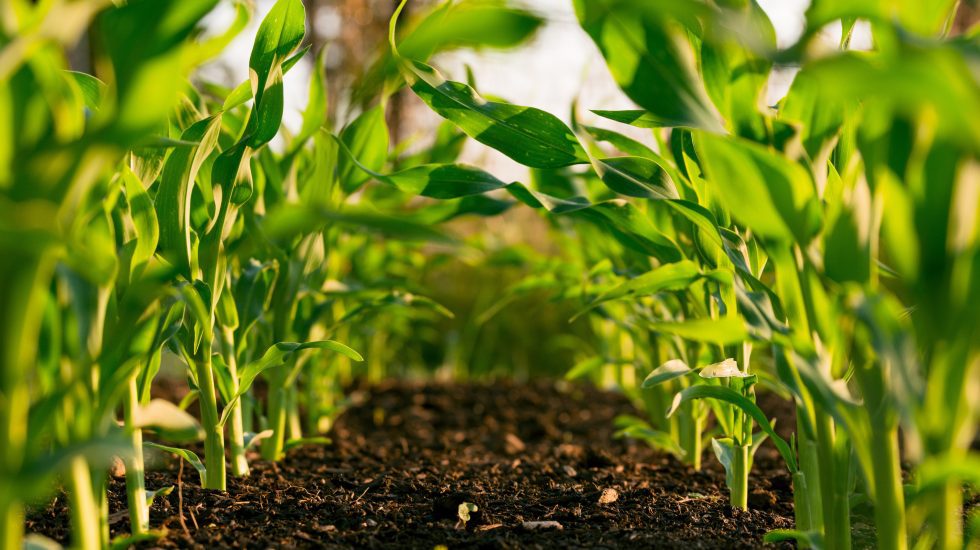 Ayming Partners with Food Producers of Canada
Supporting and advocating for Agri-businesses in Canada
Industry leaders joining forces to provide combined expertise and advocacy for Canadian food and beverage companies.
An exciting and exclusive partnership  has come together; the synergy of Ayming Canada & the Food Producers of Canada . Since 1989, Food Producers of Canada (FPC) has been recognized and respected as the national voice for Canadian leaders, owners, and investors in food and beverage processing companies. FPC consults with stakeholders and strategic partners to advance the interests of food based manufacturers in Canada, and raise awareness for the industry's contribution to the Canadian economy.
The agri-food industry is one of the fastest growing and highest performing sectors in Canada. The federal and provincial governments are consistently allocating lucrative grants to help food producers / processors invest in growing their business. Farmers and companies that form the agri-food industry are a variety of enterprises that deal with every aspect of the food production, sale and delivery systems. This includes suppliers, producers, transporters and retailers etc. Food industry activities include food and beverage processing/ growing, warehousing/ distribution, retailing and food services.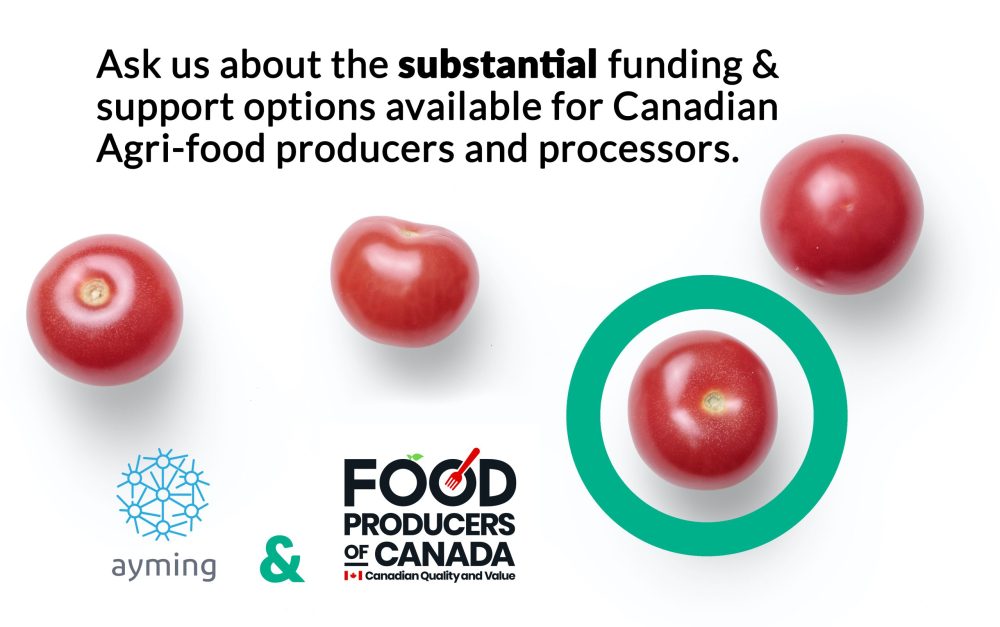 ---
Government Funding for Agri-Food Producers and Processors
Ayming can secure funding that will subsidize up to 50% of your future growth initiatives, directly impacting your profitability.  With 35 years of industry experience we secure over $1.5 billion in funding annually for our clients globally, making us industry leaders in grant funding and cost reduction services.
Are You Doing The Following?
If your organization is undertaking any of the activities below, related to a project, you may be eligible for substantial agri-food grant funding:
Implementation of traceability systems;
Management of food safety risks;
Implementation of new technologies and equipment;
Improvement of resource planning and supply chain management;
Expanding facilities or constructing a new facility that will improve productivity, food safety, traceability, and energy efficiency;
Developing new products for domestic and international markets.
Ayming's team of grant experts has the expertise to define a funding strategy that fully maximizes your return through our step by step approach and becomes a key stakeholder in your company's decision-making process.
Get Started Today
Ayming Canada is proud and exclusive partners with the Food Producers of Canada providing expertise and advocacy for the Agri-Food industry. Become a FPC member today to be part of an exclusive network of Canadian food & beverage companies. Visit Food Producers of Canada to join today.
---
For a free analysis of the immediate funding opportunities for your agri-business, contact us today!