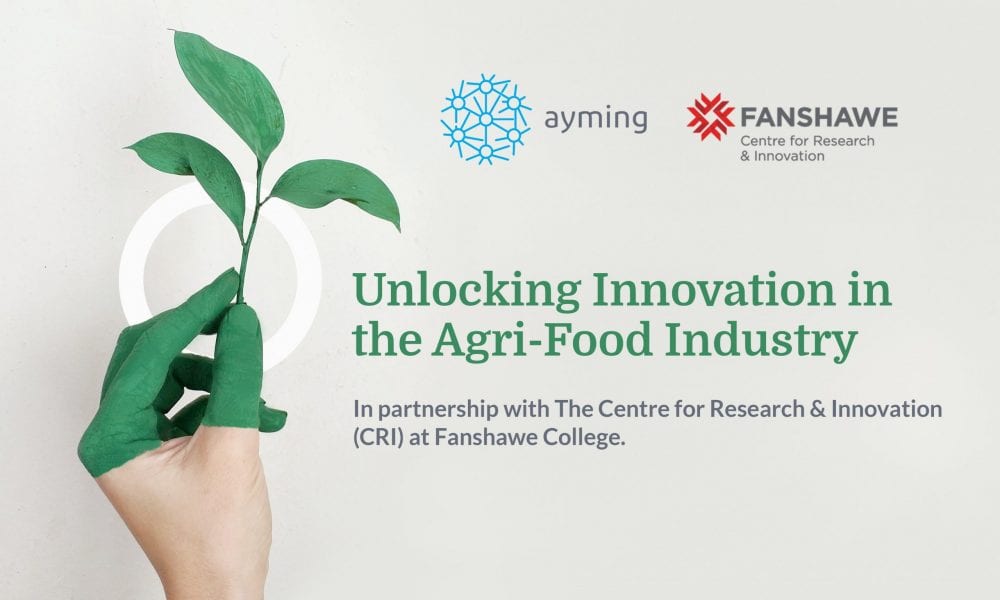 Ayming Canada is pleased to announce its strategic partnership with The Centre for Research & Innovation (CRI) at Fanshawe College!
As a key stakeholder in our clients ongoing success, we continuously look for ways to help businesses fund their future innovation and growth. As such, Ayming Canada is excited to announce our new partnership with CRI! This will open doors for companies looking to partner with a R&D Innovation Centre and experts in R&D funding. Ayming and CRI are able to work together to help Canadian businesses get the advice, support, and funding they need to scale up and leap ahead competitively. CRI is the only applied research facility among Ontario's colleges specializing in nutritional and shelf-life testing, focused on:
Helping emerging Agri-food businesses launch new and improved food and beverage products.
CRI is also one of Canada's only cannabis research licenses supporting the processing industry with food and beverage development.
In our informative webinar co-hosted on January 27, 2021 to Ayming's exclusive Agri-Food community, we discussed a successful business case featuring the founder and CEO of The Fritter Shop, Kelvin Van Rijn, who shared his story of how R&D support from CRI helped his company remove the barriers to growth and future success for his pastry business.
CRI's applied research expertise can be the missing ingredient to help companies accelerate their development and growth plans. Coupled with Ayming's 30+ years experience in securing R&D funding, this partnership will create new opportunities for many businesses alike. Tune in to hear from Ayming's experts and to discover how CRI can support your R&D, product development needs – and more!
Based on our past success with start-up and accelerator/incubator communities, partnerships like these mean we are able to broaden our network and increase the value we offer by working together.
Contact us if you're interested in how Ayming & CRI can work together to unlock innovation and drive your business forward through R&D and project funding.