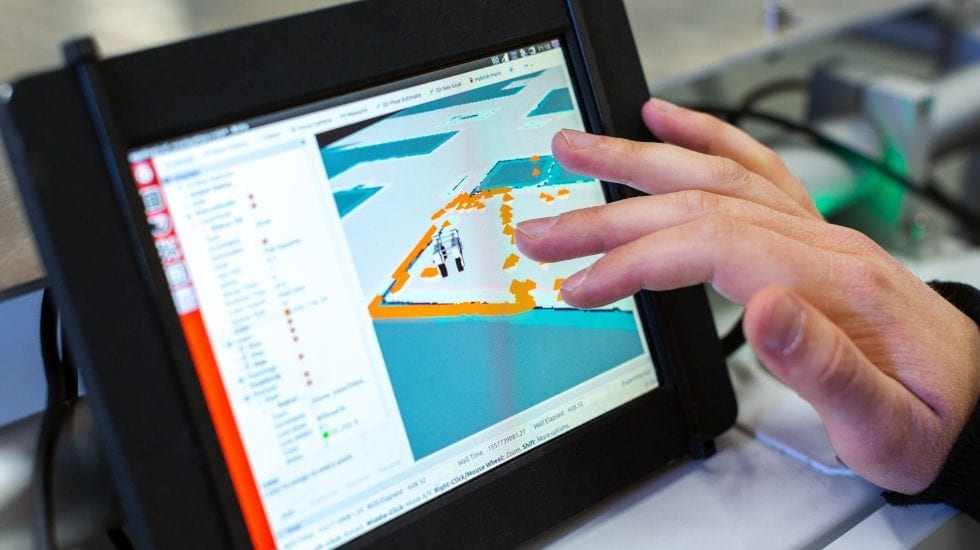 $100,000 in funding to benefit Ontario's Agri-businesses
This lucrative program supports investments in advanced automation and innovative manufacturing technologies. The program stops accepting applications June 21st! Contact an Ayming expert today to get started.
As your trusted funding advisor, we would like to highlight a funding program that supports Ontario's agri-sector with up to a $100,000 in non-repayable grants.
This Program is only open until June 21st, 2021 so time to act is now! Your applications must be submitted before the deadline.
The purpose of the program aims to:
Reduce the risk of COVID-19 transmission among agri-food workers.
Support the modernization of workplaces by shifting away from labour-intensive work processes and moving toward the adoption of advanced technology not yet widely adopted within the sector. i.e. implementation of Advanced Automation or Manufacturing Technology*
*Advanced Automation or Manufacturing Technology means semi or fully automated, robotized or digitized technology that would reduce the risk of COVID-19 transmission and replace/reduce labour intensive primary agri-food or manufacturing production steps or processes.
---
Eligible Applicants:
Farm Businesses: A legal entity producing an agricultural commodity in Ontario under a valid Farm Business Registration Number (FBRN) (or an allowable exemption).
Processor Businesses:  A legal entity that handles agricultural commodities, food beverage or agri-based products in Ontario.
This includes businesses that manufacture food and cut, clean, package, store and refrigerate raw plant food (i.e. primary food processing).
Program Funding:
Program funding covers 35% of eligible costs, up to a maximum of $100,000 per business.
Projects must have a minimum total project value of $150,000.
Applicants can stack funding with other Federal programs only (if permitted under applicable federal programs).
Combined funding cannot exceed 85% of the project's eligible costs.
Stacking with provincial programs and the Canadian Agricultural Partnership (CAP) program is not permitted.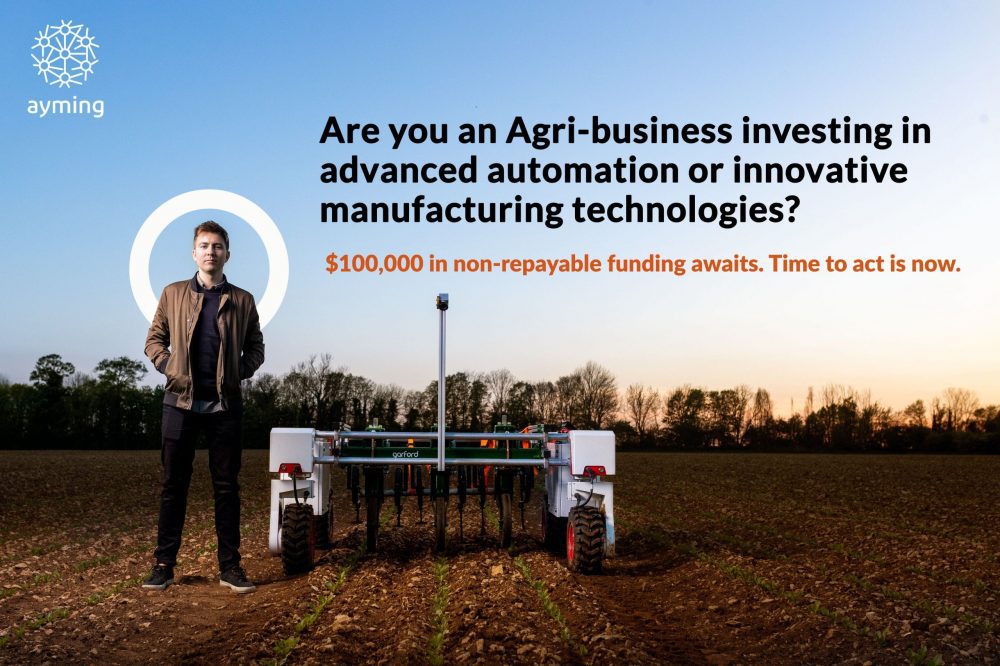 Program Criteria:
The Advanced Automation or Manufacturing Technology is innovative (meaning it and technology similar in function, purpose or use, has been adopted by less than 20% of the sector in Ontario to date).
Substantiated by independent documentation (e.g. letter(s) from credible industry association or experts, academic sources or unbiased studies, or market analysis).
---
Why Ayming?
Our team of experts will take the time to understand your current and future planned projects. We will then align these initiatives to the program in order to provide you with the highest ROI and the highest chance of approval.
We have extensive experience working with Canadian agri-food / dairy/ meat/ cheese/ grain processors and producers and have the expertise to properly position and maximize your application to secure your business funding.
We are the first Canadian company to establish a national grants practice.
Our proprietary artificial intelligence (AI) driven database of grants provides live access to thousands of programs, including a custom snapshot of all federal and provincial grants currently available to each company specifically.
Our highly experienced delivery teams boast over 50 + years of combined grants experience and over 200+ years of combined SR&ED experience, meaning you partner with true subject matter experts who are invested in your success.
No risk success-fee remuneration.
Don't wait! The intake is closing on June 21st, 2021 and applications need to be submitted as soon as possible. Contact us today to get started!
Contact us today!
One of our experts will be in touch shortly.