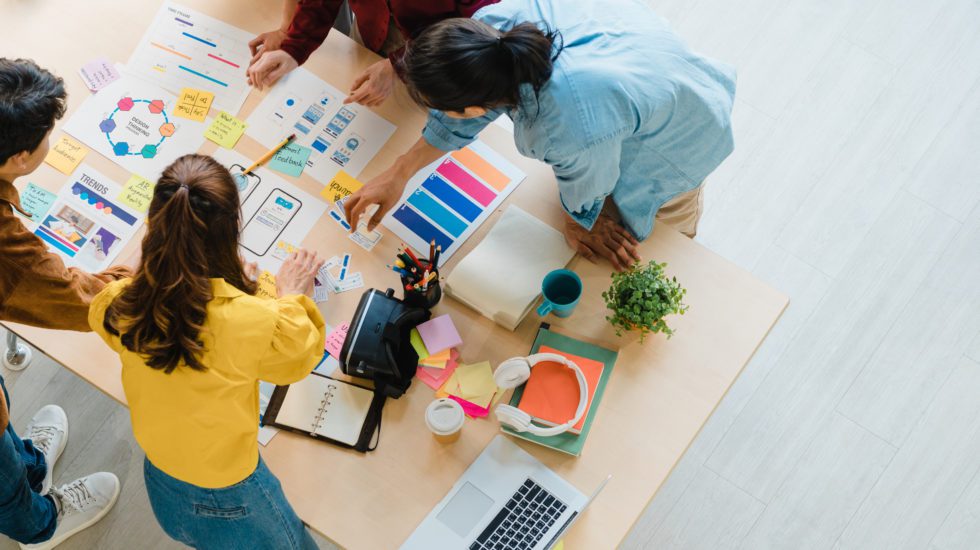 Creative Export Canada - Export Development Stream
Creative Export Canada provides funding for projects that anticipate generating export revenues and for those that contribute to the development of Canada's creative industries around the world.
Creative Export Canada provides funding for projects that anticipate generating export revenues and for those that contribute to the development of Canada's creative industries around the world.
This program is in effect until July 26, 2023.
Funding Amount
Eligible Canadian businesses can access up to 75% of eligible expenses to a maximum of $90,000 per fiscal year.
Eligible Applicants
Must be a Canadian registered for-profit or non-for-profit organization
Must have a maximum turnover of $10M
Must have at least one full-time employee
Eligible Criteria
The project must involve a minimum of $15,000 in eligible expenses
It must be financed at least by 25% of private investment
Eligible Projects
Be ready to commercialize by the project start date
Enable creative industries to increase their sales in international markets and/or develop international business networks
Support one or more of the following creative industries:

Artistic crafts
Audiovisual
Design (exhibition design, fashion design, artistic product design, public art design, urban design)
Music
Performing arts
Publishing (books and periodicals);
Visual arts
Interactive digital media (in combination with at least one of the above industries)

Focus on a specific target export market(s) (new or existing)
Eligible Expenses
 Export planning activities, limited to a maximum of $30,000 of the total amount requested:

Development of an export plan or market entry strategy
International Marketing Plan
Export pricing strategy
Market research on target export markets
Distribution and logistics planning
Assistance in finding a broker or distributor, including international distribution channels
Business advisory and legal services
Rates, certification requirements, regulations and insurance
E-commerce or online strategy
 Export training and mentoring activities:

Export training and mentoring
Networking events
Matching services
International Business Advisory Services
 International market readiness activities:

Costs related to the adaptation of a product in a new format
Dubbing costs, translation and interpretation
Costs related to intellectual property protection (e.g. copyright licenses, patents, trademarks, industrial designs, geographical indications)
Shipping and handling expenses
Insurance expenses
Website development, including software and programming fees and search engine optimization
Product photography and videography, including product styling;
Market development activities, limited to a maximum of $40,000 of the total amount requested:

Travel-related expenses, travel-related expenses may include:

Bring or send delegations of international buyers to events in Canada

Structured activities aimed at developing and maintaining international business-to-business relationships (i.e. one-on-one meetings, facilitated meetings and other networking activities)
Purchase or rental of a trade show or exhibition space/floor
Room rentals and related expenses
Registration or conference fees
Marketing materials (e.g. brochures, business cards, samples), including printing and digital marketing costs
Advertising costs
---
Thinking of applying for financing? Don't wait! These funds are highly competitive. Contact us today to get started!
---
Why Ayming?
Our team of experts will take the time to understand your current and future planned projects. We will then align these initiatives to the program in order to provide you with the highest ROI and the highest chance of approval.
We have extensive experience working with Canadian SMEs and have the expertise to properly position and maximize your application to secure your business funding.
We are the first Canadian company to establish a national grants practice.
Our proprietary artificial intelligence (AI) driven database of grants provides live access to thousands of programs, including a custom snapshot of all federal and provincial grants currently available to each company specifically.
Our highly experienced delivery teams boast over 50 + years of combined grants experience and over 200+ years of combined SR&ED experience, meaning you partner with true subject matter experts who are invested in your success.
No risk success-fee remuneration.
Contact one of our Grant experts today to get your application started ASAP before program funding is depleted! We're here to help and answer all of your questions.
Find out more about our Grants process here.
Contact us today!
One of our experts will be in touch shortly.