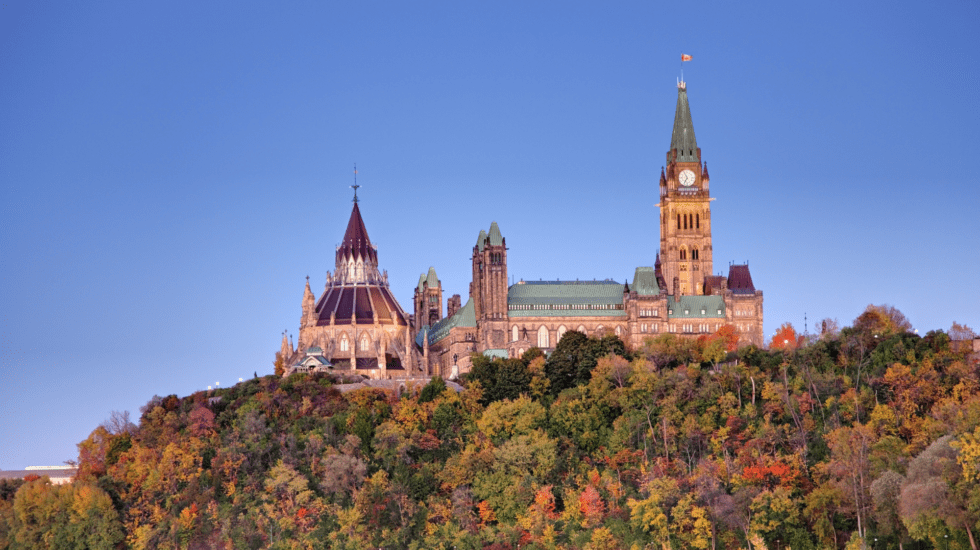 Government Grants
Not only is Ayming the first company to establish a national Grants practice focused on helping our clients take full advantage of all federal and provincial funding, our proprietary database powered by artificial intelligence (AI) software provides a customized snapshot of all immediate and upcoming grants exclusively for your business.
Call us today to see how our team of experts with over 50 years of combined grant experience can assist you.
Overview
Ayming can help you successfully access millions of dollars in grant funding to support your future business growth needs.
Every year, the federal and provincial governments allocate billions of dollars in the form of non-repayable grants and interest-free loans to support Canadian businesses. The main objective is to facilitate growth and prosperity in the economy by encouraging investments and continuous innovation.
There are thousands of grant programs available, all with varying funding amounts, criteria and timelines. Most grants are awarded on a first-come, first-serve basis making it critical to align your planned projects with the most lucrative programs available. Unlike Tax Credit incentives, grants require you to apply for funding before you incur any costs, as you must pre-qualify to receive funds. Your planned investments will be reviewed, and once approved, funding is awarded.
In addition to being the first consulting firm to set up a national grants practice, Ayming's team of grant consultants boast over 50+ years of experience in developing a comprehensive funding strategy that both compliments planned investments and is tailored to our client's unique business needs.
Our proprietary Artificial Intelligence (AI) driven database has real-time access to thousands of grant programs, including a custom snapshot of all federal and provincial grants currently available, specific to each client. This database, combined with our vast experience and our specialists located across the country, means you get a funding strategy customized for your specific projects and industry.
The Funding Categories
To best determine the right grants for your planned initiatives, Ayming has simplified the landscape by mapping the programs into 6 key categories:
Business Growth 
Infrastructure or facility modifications and process improvement
Building innovation capacity
Improving export growth, productivity, performance, and competitiveness
Exhibiting at international tradeshows
Capital Purchases 
Purchasing new or improved manufacturing machines and equipments
Retrofitting exiting technologies to become more competitive
Upgrades to energy efficiency equipment or technology
Purchases that improve productivity and efficiency or introduce new technology or contribute to increasing exports
Research & Development 
Any project with the objective to grow and generate profits through adoption, adaption, development and commercialization of innovation, technology driven, new or improved products, services or processes
Hiring & Training 
Hiring those who are: facing barriers to employment, under 30 years old, skilled or unskilled workers, university students or apprentices
Training to support the adoption of new technology, processes or procedures
Training to enhance skills and career development
Green & Clean Technology
Lighting retrofits and controls
HVAC redesign
Chiller replacement
Variable speed drives
Improvement on thermal performance
Implementation of new operating procedures
Low carbon emission projects
Non-Profit
Sector ad tourism development
Community revitalization, conservation and restoration
Adopting or adapting new technologies that improve productivity, practices, and support integration into global value chains
Job creation
Common Industry Challenges
When applying for government funding, there are many potential roadblocks that applicants can face. Below are some common industry challenges:
There are thousands of programs, all with varying eligibility criteria, application processes and submission time frames. Knowing which one you are eligible for and when to apply can be tricky.
The funding landscape is constantly evolving with the frequent introduction of new programs, unscheduled end of existing ones, or the depletion of funds without prior notice. This makes it imperative for you to proactively identify your program of choice, align your planned initiatives, then complete and submit a strong application as soon as possible.
In contrast to most tax credits, applicants need to be approved in advance, and therefore require appropriate planning and alignment with their overall business strategy. As we mentioned, when it comes to government grant funding, it is imperative you apply for funding before you incur any project costs.
Each grant intake is extremely competitive and usually has hundreds of companies applying for the same pool of funds. Applicants often lack the knowledge required to complete strong submissions that will gain interest and get approved over others.
Companies often struggle to clearly determine which cost(s) they can include in their applications to maximize their ROI and hence, often leave money on the table.
In addition, grants can also impact an organization's SR&ED tax credit claim. It is necessary to have a strategy to maximize the combination of both programs.
Some projects may encompass multi-year investments. Sometimes, future investments do not proceed as planned and special amendments need to be agreed to with the government agencies. Companies lack the proper knowledge required to pursue such amendments, while still preserving the initial approved funding amounts.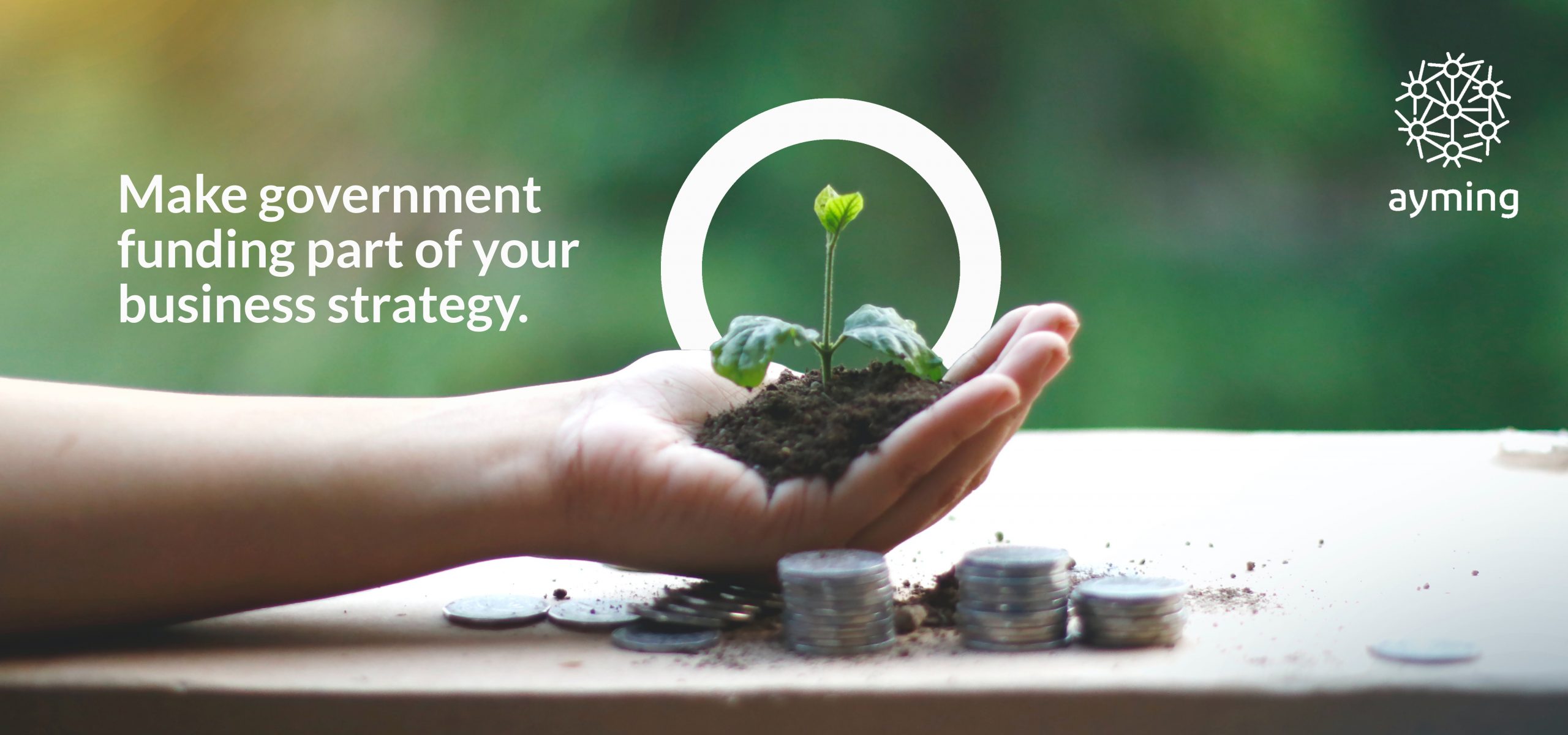 Why Ayming?
Our team of experts will take the time to understand your current and future planned projects. We will then immediately align these initiatives to all available federal and provincial grants in order to provide you with the highest ROI and the highest chance of approval.
We are the first Canadian company to establish a national grants practice.
Our proprietary artificial intelligence (AI) driven database of grants provides live access to thousands of programs, including a custom snapshot of all federal and provincial grants currently available to each company specifically.
Our highly experienced delivery teams boast over 50 + years of combined grants experience and over 200+ years of combined SR&ED experience, meaning you partner with true subject matter experts who are invested in your success.
With Ayming, clients do not have to wait for the government agencies to process their grant and SR&ED applications in order to receive money immediately. Ayming has an exclusive fund of $150 million which provides accelerated access to funding through our attractive financing offer.
No risk success-fee remuneration.
Years' of experience in government funding
Clients, and operations in 15 countries globally
Billion in funding secured annually for our clients
Success rate on all government claims submitted by Ayming
Contact us today!
One of our experts will be in touch shortly.