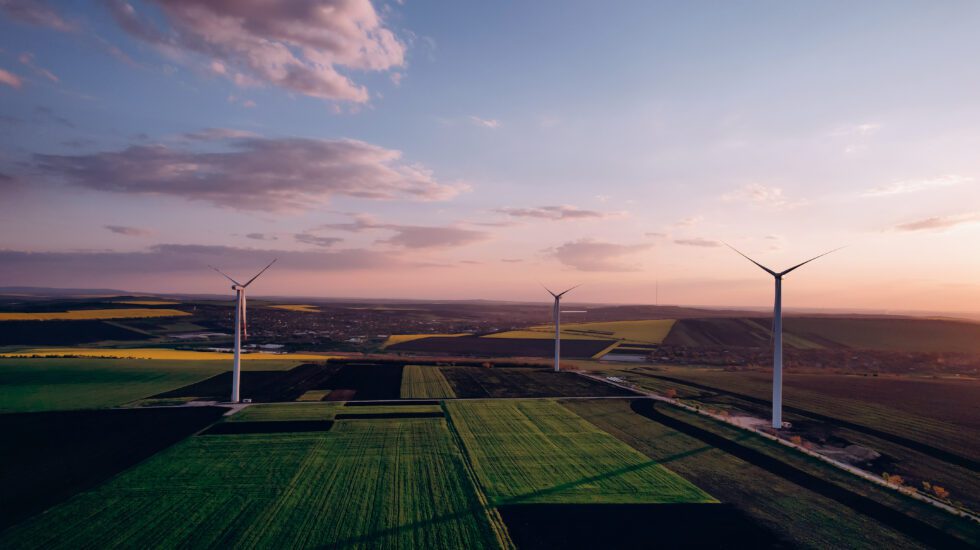 Funding Alert: Emissions Reduction Alberta-Emerging Innovators Challenge
Through the $40 million Emerging Innovators Challenge, Emissions Reduction Alberta will support SMEs working on technology to reduce emissions in advancing their projects to market.
Through the $40 million Emerging Innovators Challenge, Emissions Reduction Alberta will support SMEs working on technology to reduce emissions in advancing their projects to market.
This program will take application until Thursday, December 14th, 2023.
Funding Amount
Maximum: $5 million, minimum: $250,000
ERA contribution must be matched 1:1 (i.e., totals no more than 50% of project expenses).
Region
Alberta (technology solutions can originate from anywhere but must be piloted, demonstrated, or deployed in Alberta). Strong preference will be given to lead applicants based in Alberta.
Eligible Applicants
Small and medium-sized enterprises (SME) organizations employing less than 500 people, and Indigenous communities and/or organizations.
Large corporations, government labs, municipalities, post-secondary organizations, and commercialization accelerators are not eligible applicants but may be partners in projects.
Project Timeline
Projects must commence within 120 days of approval (with potential for delayed start date of up to 12 months) and end within 3 years from initiation, plus 1 year additional for operational time.
Program Objectives
Reducing barriers to commercialization for Alberta's clean tech SMEs. Projects must demonstrate a clear and justified value proposition for reducing GHG emissions in Alberta and/or enabling a sustainable net-zero economy.
Eligible Projects
Innovation to the stages of field piloting, commercial demonstration, or first-of-kind commercial implementation, as described below:
Field Pilot: Technology or innovation is ready to be field-tested in an operational environment. Projects include scale-up of prototypes to representative pilot scale and subsequent in-field testing of pilot units.
Commercial Demonstration: Technology or innovation is approaching the final commercial product and representative systems have been built. Projects include the demonstration of near- or fully-commercial scale systems in an operational environment.
First-of-Kind Commercial Implementation: Technology is ready for first-of-kind commercial deployment. Projects involve the design, construction, and operation of the technology in its final commercial form, with the intent to operate the technology for its full commercial life.
Example technologies that ERA believes could align well with the Challenge include:
Digital solutions for logistics, agriculture, energy, and industry, including robotics, automation, and Artificial Intelligence /machine learning
Software-based solutions for managing energy and GHGs, provided they directly enable other emissions reduction technologies
Technologies to reduce waste (agricultural, plastic, food, etc.) and enhance recycling/value recovery
Advanced materials and manufacturing, including biomaterials and critical minerals
Novel low-emission buildings technologies
Precision agriculture and other novel practice-based solutions
Vented and fugitive methane abatement
Omics and other life-sciences-based solutions to reduce GHGs
Detection, measurement, and quantification of methane, N2O, and other GHGs from agriculture, oil & gas, and other sectors
Measurement and enhancement of nature-based carbon sequestration (soils, etc.)
Ineligible Projects • Technologies aligned with concurrent ERA funding calls, including hydrogen (Accelerating Hydrogen Challenge) and zero-emission vehicle infrastructure (Reshaping Energy Systems).
Business-as-usual energy efficiency retrofits and audits
Technologies previously eligible for ERA's Energy Savings for Business Program suite of funding
---
Thinking of applying for financing? These funds are highly competitive, contact us today to get started!
---
Why Ayming?
Our team of experts will take the time to understand your current and future planned projects. We will then align these initiatives to the program in order to provide you with the highest ROI and the highest chance of approval.
We have extensive experience working with Canadian SMEs and have the expertise to properly position and maximize your application to secure your business funding.
We are the first Canadian company to establish a national grants practice.
Our proprietary artificial intelligence (AI) driven database of grants provides live access to thousands of programs, including a custom snapshot of all federal and provincial grants currently available to each company specifically.
Our highly experienced delivery teams boast over 50 + years of combined grants experience and over 200+ years of combined SR&ED experience, meaning you partner with true subject matter experts who are invested in your success.
No risk success-fee remuneration.
Contact one of our Grant experts today to get your application started ASAP before program funding is depleted! We're here to help and answer all of your questions.
Find out more about our Grants process here.
---
Contact us today!
One of our experts will be in touch shortly.