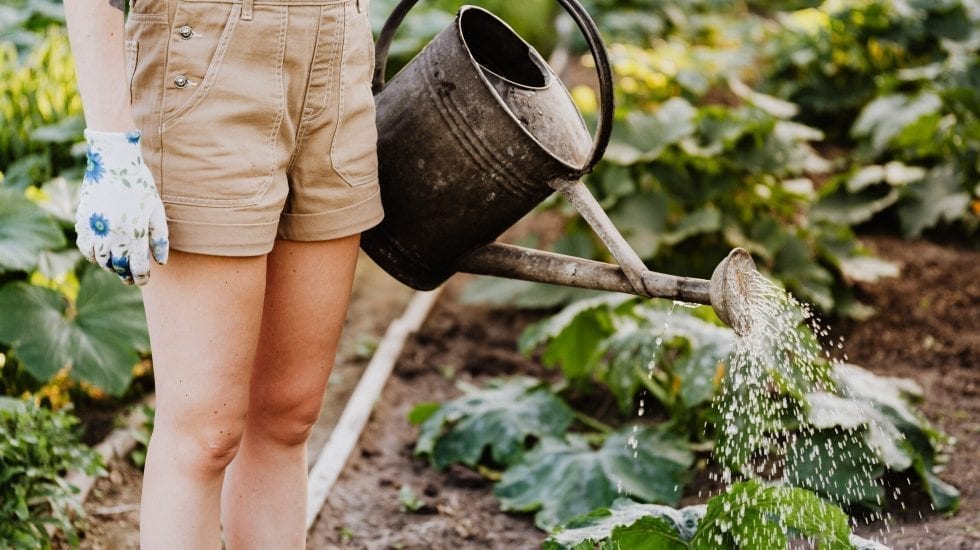 Assisting with labour shortages in the Agri-Industry
If your agri-business has suffered labour shortages brought on by the COVID-19 pandemic, you could receive up to $14,000 in grants
As your trusted government funding advisor, Ayming is committed to bringing you the latest news in Grants. There's a  program that has re-opened which benefits the Canadian agri-industry and is now accepting applications.
Agriculture and Agri-Food Canada has re-opened the Youth Employment and Skills Program (YESP).  This funding stream can provide up to $14,000 in grant funding and is geared towards helping the agriculture industry attract Canadian youth, ages 15 to 30, to their organizations to assist with labour shortages brought on by the pandemic.
---
Program Funding:
YESP provides a wage subsidy to employers who hire youth for agricultural jobs. The program offers support for 50% of wages to a maximum of $14,000.
Employers can apply on or after May 5, 2021 for their project to be considered. Projects may start retroactively as early as April 15, 2021.
Indigenous individuals/ organizations OR Employers who hire a youth facing barrier(s) are eligible to receive 80% of total eligible costs, up to a maximum of $14,000.
An additional $5,000 of funding is available to offset the costs of employee relocation or to offset the costs of barriers faced by youth.
Eligible Employees:
To qualify, the employee must be:
Between the ages of 15 and 30 inclusive when the internship started.
Unemployed or underemployed – underemployed will include students who are currently employed and are taking on an expanded role or more hours of work during the internship.
A Canadian citizen, permanent resident of Canada or a refugee under the Immigration and Refugee Protection Act
Eligible Projects
Projects must offer the employee agricultural work that must be completed by March 31, 2022. Examples of typical projects include:
farmers who wish to hire farm workers for planting and harvesting crops or managing livestock
agricultural businesses, such as greenhouses, orchards, vineyards, vegetable producers who have labor needs
small businesses who supply agricultural products or services
food processors in need of labor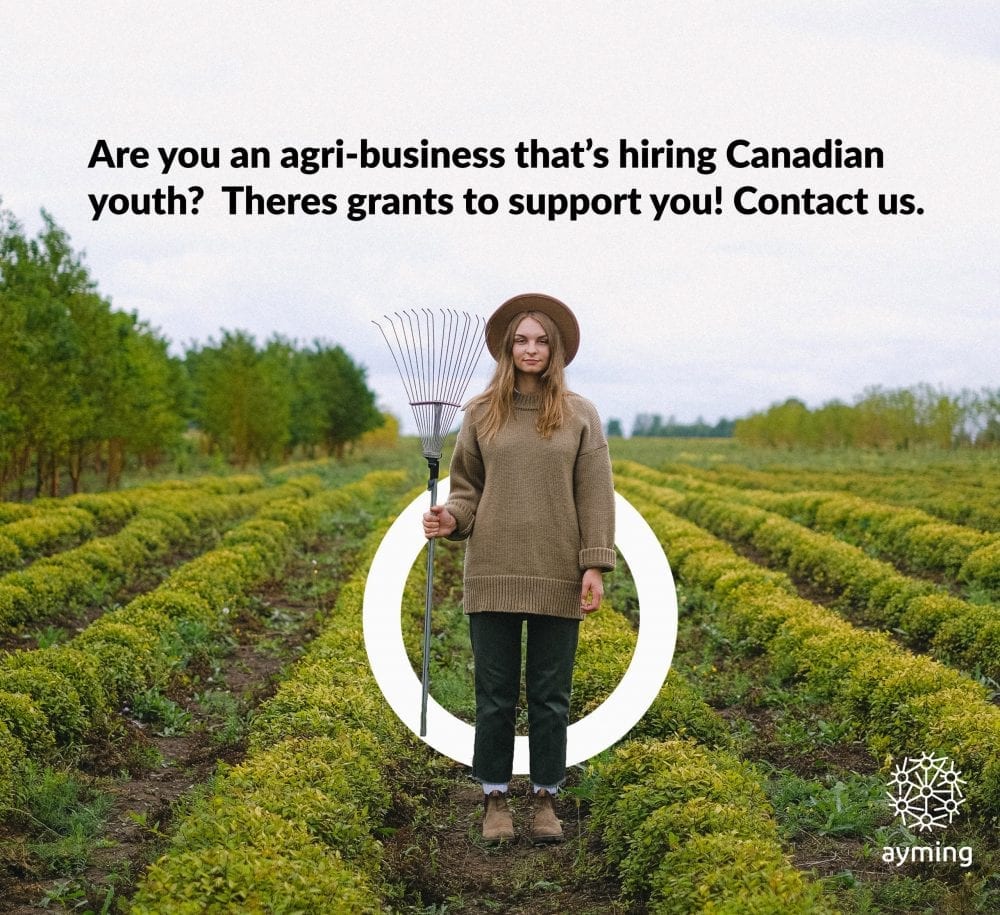 ---
Why Ayming?
Our team of experts will take the time to understand your current and future planned projects. We will then align these initiatives to the program in order to provide you with the highest ROI and the highest chance of approval.
We have extensive experience working with Canadian agri-food / dairy/ meat/ cheese/ grain processors and producers and have the expertise to properly position and maximize your application to secure your business funding.
We are the first Canadian company to establish a national grants practice.
Our proprietary artificial intelligence (AI) driven database of grants provides live access to thousands of programs, including a custom snapshot of all federal and provincial grants currently available to each company specifically.
Our highly experienced delivery teams boast over 50 + years of combined grants experience and over 200+ years of combined SR&ED experience, meaning you partner with true subject matter experts who are invested in your success.
No risk success-fee remuneration.
Don't wait! The intake is open and applications need to be submitted as soon as possible. Contact us today to get started!
Contact us today!
One of our experts will be in touch shortly.