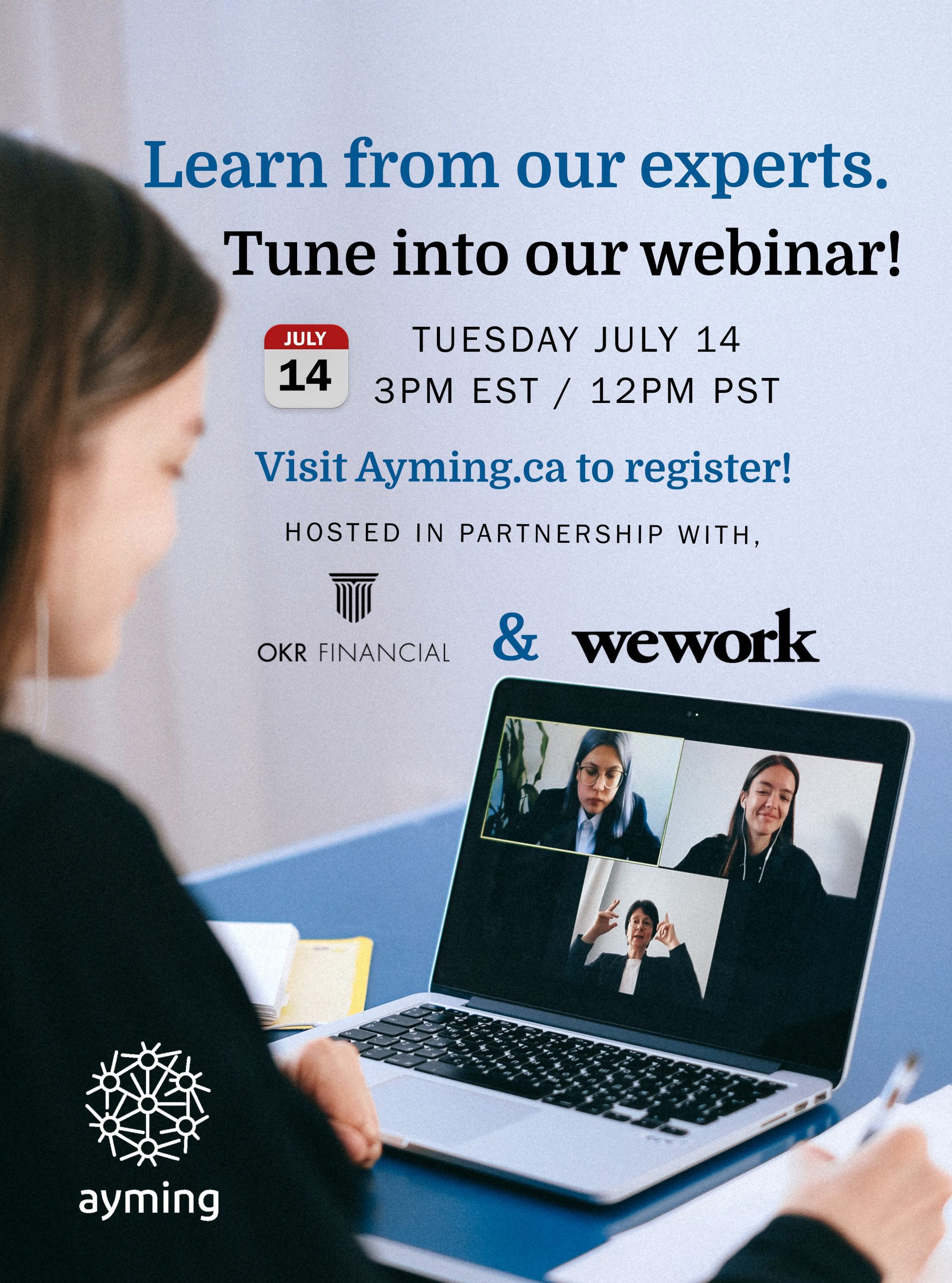 Ayming Canada would like to invite you, your colleagues and your friends to learn more about the SR&ED Tax Credit Program and Government Grant Programs / support options for early stage businesses.  We will be hosting this webinar in partnership with WeWork and OKR Financial!
OKR Financial operates a variety of private funds with a track record rewarding investors and providing bridge financing solutions to small and medium sized companies that want to grow and have receivables from SR&ED or government grant programs.
WeWork is a commercial real estate company that provides shared workspaces for technology startups and services for other enterprises.
Live on July 14th, 2020 at 3PM EST/ 12PM PST
We will discuss the latest funding opportunities and help members understand the government funding landscape. We are the first consulting firm to launch a national Canadian offer focused exclusively on helping early-stage tech and SMBs fund their innovation and growth through a proprietary 3-day SR&ED claim process, as well as a proactive methodology focused on securing lucrative federal and provincial grants. We have been in business for 30 years, operate in 15 countries worldwide and secure over $1.5 billion in government funding annually for our clients.
Based on our past success with start-up and accelerator/incubator communities,  we strongly recommend tuning in to gain a better understanding of the value we could offer by working together.
Click below to register today!