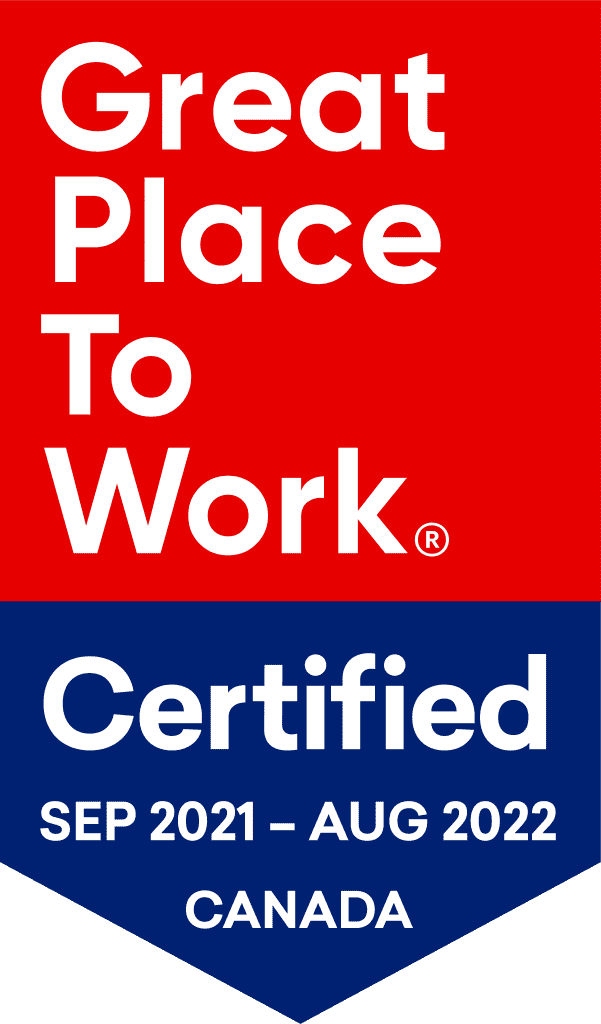 It's Official, We're a Great Place to Work®
Ayming Canada is proud to announce that we have been certified as a Great Place to Work® after a thorough, independent analysis conducted by Great Place to Work Institute® Canada. This certification is based on direct feedback from employees, provided as part of an extensive and anonymous survey about their workplace experience.
 Our Corporate Culture is about performance, and making our people feel good about how they contribute to the whole. We have always been a great place for great people to do great work, and now it's official.
-Harry Singh, Managing Partner & President, Ayming Canada 
Nancy Fonseca, Senior Vice President of Great Place to Work® Canada, says that a great workplace is about the level of trust that employees experience in their leaders, the level of pride they have in their jobs, and the extent to which they enjoy their colleagues. "Our data shows that great workplaces benefit from stronger financial performance, reduced turnover, and better customer satisfaction than their peers. What's more, work environments with trust at the foundation are ripe for innovation, agility, resilience and efficiency," Fonseca said.
Ayming Canada is a global consulting firm which specializes in helping business claim SR&ED Tax Credits and Government Funding through federal and provincial grants. Operating in 15 countries around the globe and with 35 years' experience, Ayming is committed to implementing sustainable strategies that are focused on capturing every eligible dollar for its clients.
About Great Place to Work®: Great Place to Work is the global authority on high-trust, high-performance workplace cultures. Through proprietary assessment tools, advisory services, and certification programs, Great Place to Work recognizes Canada's Best Workplaces in a series of national lists including those published by The Globe & Mail (Canada) and Fortune magazine (USA). Great Place to Work provides the benchmarks, framework, and expertise needed to create, sustain, and recognize outstanding workplace cultures.
Ayming is thrilled to be recognized as one of the top employers in the country and honored to be Great Place to Work Certified!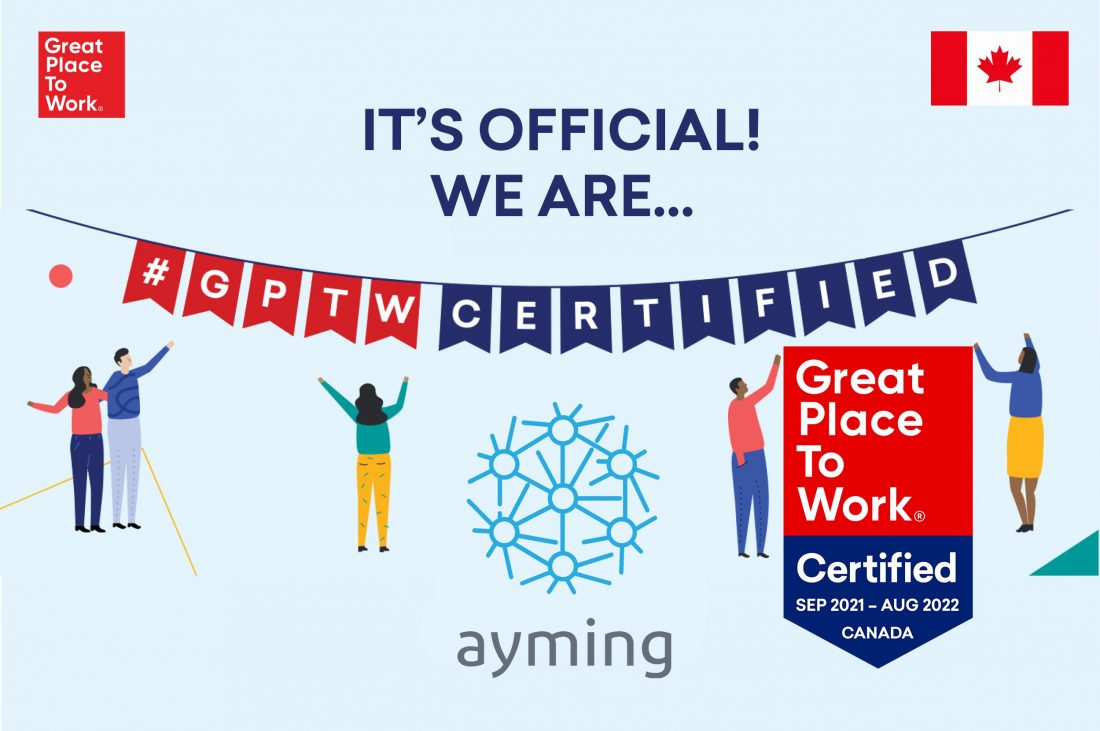 Contact us today!
One of our experts will be in touch shortly.