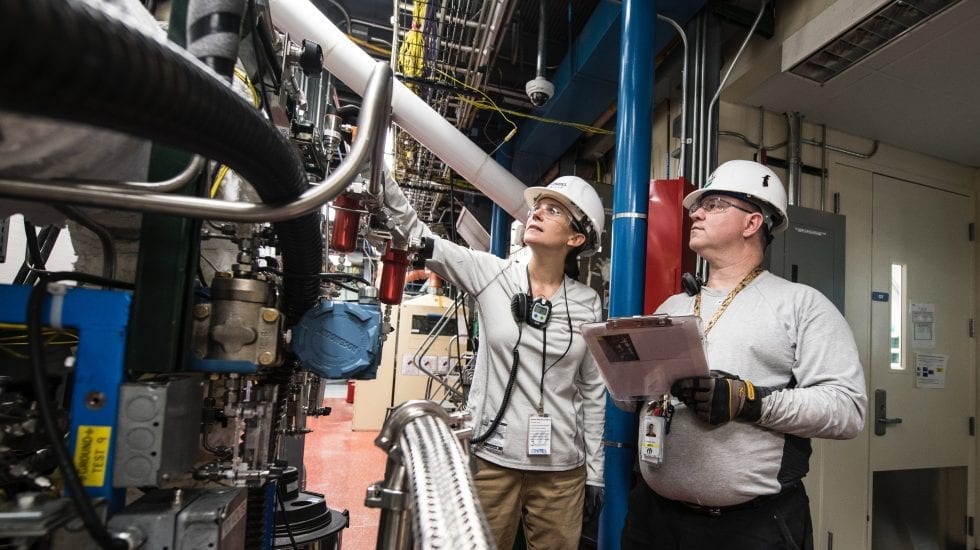 Responding to the impacts of COVID-19 on Canadian Manufacturer's
The fund is part of the Province of Ontario's response to the ongoing pandemic.
As your trusted grant advisor, our teams continue to closely monitor all funding announcements in order to bring you the latest news.
The Yves Landry Foundation has recently announced the opening of their newest funding program – AIME@Home (Achieving Innovation and Manufacturing Excellence).  This new program has been established to directly respond to impacts on Canadian manufacturing SME's due to the COVID-19 pandemic. The aim of this program is to support the increase of short-term workforce's, longer-term competitiveness and remote or distance training activities for established southern Ontario manufacturers who have been shut down or partially shut down.
Eligibility for Funding
This program is offering manufacturers in Ontario up to $100,000 to offset the costs of training expenses related to supporting innovation and achieving a competitive advantage as there is a focus on strengthening Canada's domestic manufacturing capacity.
First time applicants are eligible for up to a maximum of $100,000 with 50% shared costs;
Manufacturers who have received funding from Yves Landry in the past, but more than 24 months ago, may be eligible for a second tier of funding, are eligible for up to $100,000 with a shared contribution up to 25%;
Manufacturers who have received previous funding from Yves Landry within the last 24 months may be eligible for a second tier of funding, these second generation applications may be eligible for a "top up" to $100,000 (combined AIME @ Home and AIME Global 3) with a shared contribution up to 25%.
The maximum non-repayable contribution per company, over multiple projects and under the AIME Global 3.0 and AIME@HOME programs will be limited to a combined maximum of $100,000.
Eligible Applicants
In order to be eligible to receive funding from this program, companies need to be aligned with the following criteria:
Have between 10-1000 employees in southern Ontario;
Have been continuously in business for at least three years (3 years);
Must be able to demonstrate a solid financial footing over the three-year period;
Manufacturing facility or facilities in Southern Ontario;
Manufacture a specific product for sale in Ontario or elsewhere.
Demonstrate they are engaged in inter-provincial or international market or due to urgent demands to retool production as a result of COVID 19 to respond to emerging needs.
Eligible Activities
The AIME@Home program will support two types of eligible training activities for southern Ontario manufacturers impacted by COVID-19:
Training that supports the adaptation of new technology, new processes or procedures or a change within the company to support innovation or retooling which would lead to the creation of new lines of production;
Training that supports and develops highly skilled personnel in any area that leads to innovation or productivity improvements or skilling up to respond to current or emerging pandemic needs.
How Ayming Can Help
Our team of grant professionals has the expertise and industry know-how to develop a funding strategy that compliments your planned investments and is tailored to your specific needs. Our holistic methodology and thorough understanding of government grant programs results in $1.5 billion of funding achieved globally for our clients per year. The key is finding the right grant program(s) that align with your business growth and investment needs. Ayming will work with your team to understand your near-term needs and long-term objectives and effectively identify the best funding options available to your business.